Introducing the Media Links Partner Program
Specialist expertise and the very best hardware, software and solutions


Introducing the Media Links Partner Program
Specialist expertise and the very best hardware, software and solutions
Benefits of working with our Partners
Building your next network can sometimes be complicated. You may wish to work with a specialist in your field, or deal with a team that already knows your language and business culture, or maybe it's just that you'd prefer to have your System Integrator (SI) close to your physical location.
Our accredited Partners are experts in your industry, understand first-hand your opportunities and threats, and benefit from the latest Media Links training and resource including upcoming new features and upgrades.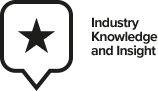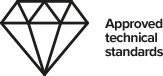 Want to become an Official Partner?
Organizations wishing to join the Media Links Official Partner Program must first complete the application form provided in our Partner Application Pack. Applicants must also undertake a program of training and routinely provide evidence of competancy, resource, service standards, and assurance. To begin the process, please fill in the form.