10G LAN Trunk Module
For both MD8000 and MD8000-100G platforms

The 10GigE LAN Trunk Module is a single port 10 Gigabit Ethernet card that connects to the transport network via an optical interface. The optical connection is made using a small form factor pluggable transceiver (XFP) that is available in the following reaches: 300 meters, 10km, 40km and 80km. For DWDM networks, an XFP is also available with a reach up to 80km.
The 10GigE LAN Trunk Module is designed to handle jumbo Ethernet frames up to 9022 byes in length (including headers and FCS). Transmission of data to the MD8000 dual switch controllers is accomplished using a 10Gbps internal electrical interface to the chassis backplane.
Using a mid-plane chassis architecture, the 10GigE LAN Trunk Module uses a separate optical rear board to connect to the transport network.
Carrier Class Media Networks
High Performance Studio Interconnects
Flawless Contribution Video Transport
Reliable Content Delivery Systems
Integrated Live, Recorded and File-Based Communications
Metropolitan Distribution Networks connectivity for cost-effective transport
Features:
XFP Optics, single or multi-mode fiber support
LAN Phy 10.3125 Gbit/s with 64B/66B encoding
Front panel LED status and error indicators, including TX/RX, link status and errors, power, temperature, maintenance mode
Efficient stream processing with Jumbo Ethernet frame support
Full QoS support, including seven priority queues, FEC, hitless switching
Optical rear connector, SC connectors
Modular Rear Panel I/O
On-board diagnostics
Available 300 meter, 10km, 40km and 80km optical reach
Functions:
External optical interface to transport network
Internal electrical interface to dual MD8000 SW-CNT modules
*Features and specification subject to change. Contact your Sales team for details

MD8000 - 10G LAN Trunk Module Block Diagram
MD8000 - 10G LAN Trunk Module and Front Panel LEDs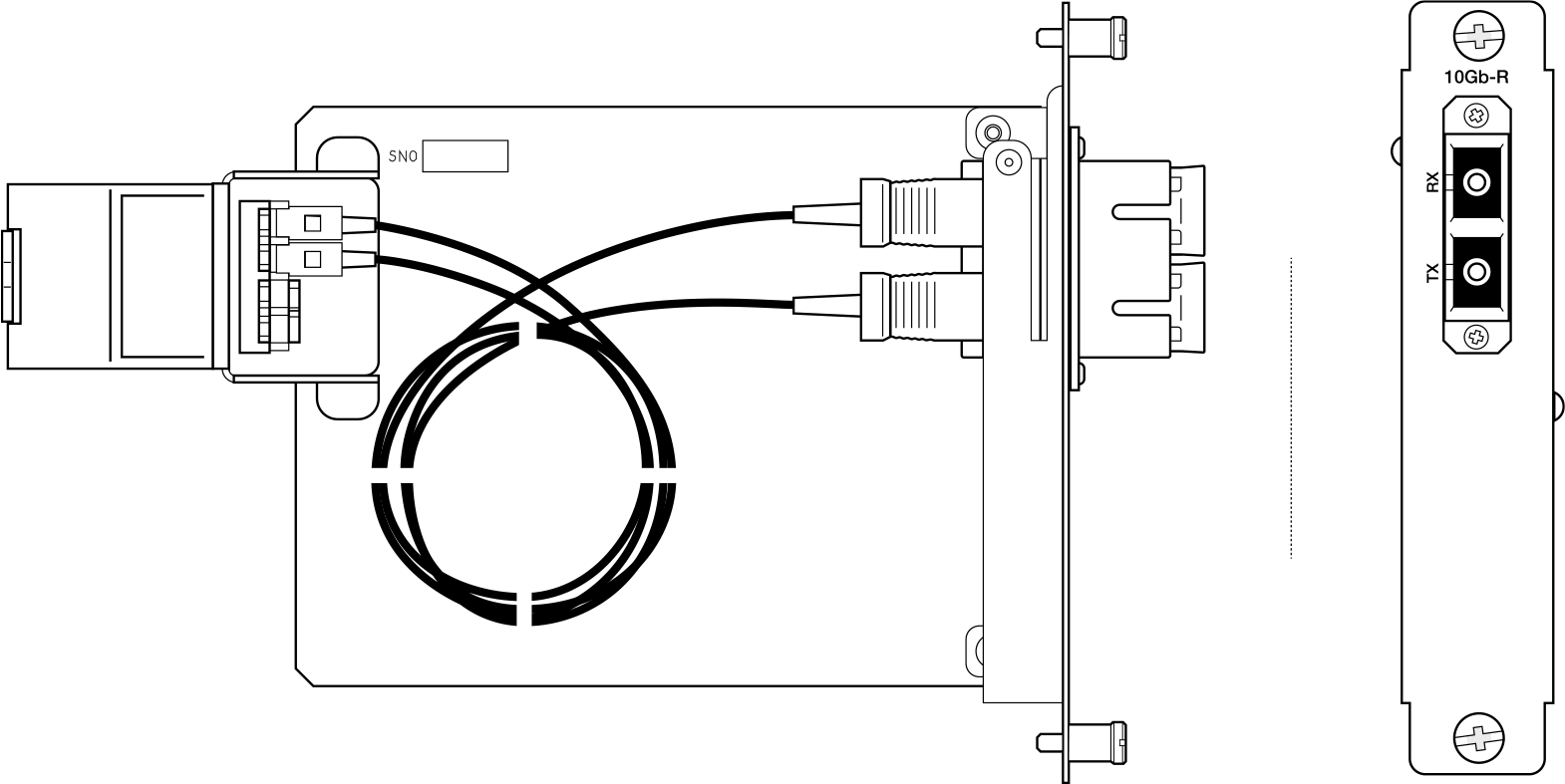 Optical Rear Board Connectors
MD8000 - 10G LAN Trunk Module Datasheet (PDF)
Live Sports Production Application Note (PDF)
Metropolitan Distribution Network Application Note (PDF)
Centralized IP Switching Application Note (PDF)
WAN IP Network Application Note (PDF)