STTX/RX-JXS-2022 – 4 Port 3G/HD/SD/DVB-ASI Video Modules with JPEG-XS
Standards-based four port video transmitter/receiver card set offering uncompressed and/or JPEG-XS video compression processing along with SMPTE 2022 compatibility

STTX/RX-JXS-2022 – 4 Port 3G/HD/SD/DVB-ASI Video Modules with JPEG-XS
Versatile and widely deployed MD8000 line modules, the STTX/RX-JXS-2022 cards are a standards-based four port video transmitter / receiver set offering uncompressed and/or JPEG-XS video compression processing along with SMPTE 2022 compatibility. The card accepts up to four 3G-SDI, HD-SDI, SD-SDI, and/or DVB-ASI inputs. When selecting JPEG-XS compression, visually lossless video quality with low single digit millisecond processing latency is transmitted at significantly lower bitrates than uncompressed video.
The SMPTE 2022 specification describes a standardized method of encapsulating/de-encapsulating video signals for transmission across IP transport networks.
These modules offer contribution quality video with significantly reduced bandwidth and very low processing latency for applications such as interactive remote production, saving transport costs and allowing more channels to be sent across the network.
Carrier Class Media Networks
Flawless Contribution Video-Transport
Reliable Content Delivery Systems
High Performance Studio Interconnects
Integrated Live, Recorded and File-Based Communications
Features: 
Transmits 1-4 video input signals
External interface to 3G/HD/SD-SDI and DVB-ASI user circuits
Uncompressed and/or Compressed Video Processing
Auto-Sensing on Video Inputs
ETSI TR 101-290 Performance Monitoring
Multi-format Signal Generator with ID
Optical (SFP) or Electrical (BNC) Video Interfaces
SMPTE 2022 1/2 & 5/6
Hitless Switching: SMPTE 2022-7
Interoperable with other SMPTE 2022 compatible products
Passes up to 16 uncompressed audio channels along with Ancillary data and HDR/WCG information
Functions:
 Made for the MD8000 and MD8000-100G media networking platforms
JPEG-XS Compression per ISO/IEC 21122 or Uncompressed processing on 3G-SDI and HD-SDI video signals
4:2:2 10 bit video processing
4 Port 3G/HD/SD/DVB-ASI Universal Video RX Module with JPEG-XS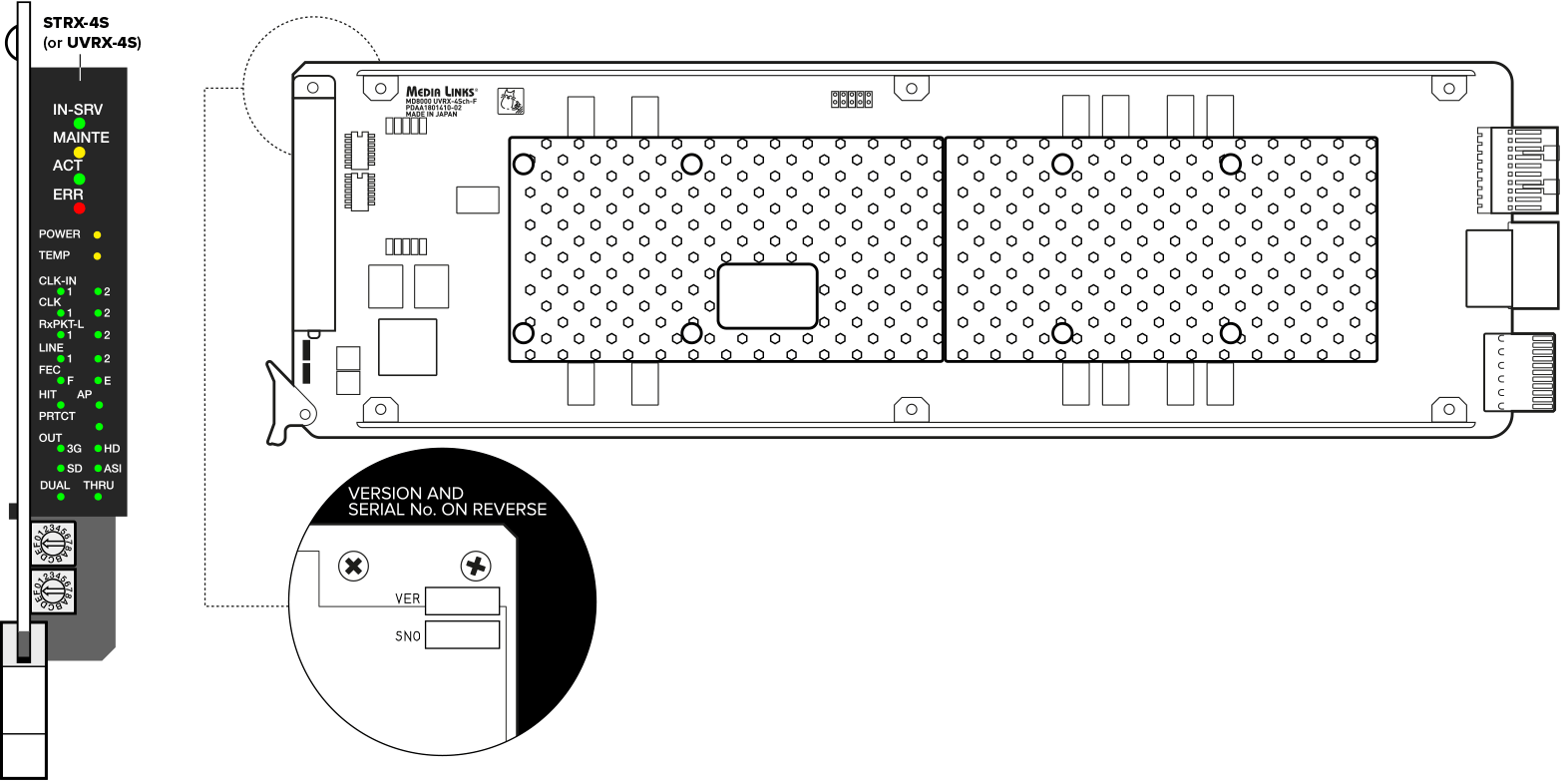 4 Port 3G/HD/SD/DVB-ASI Universal Video RX Module with JPEG-XS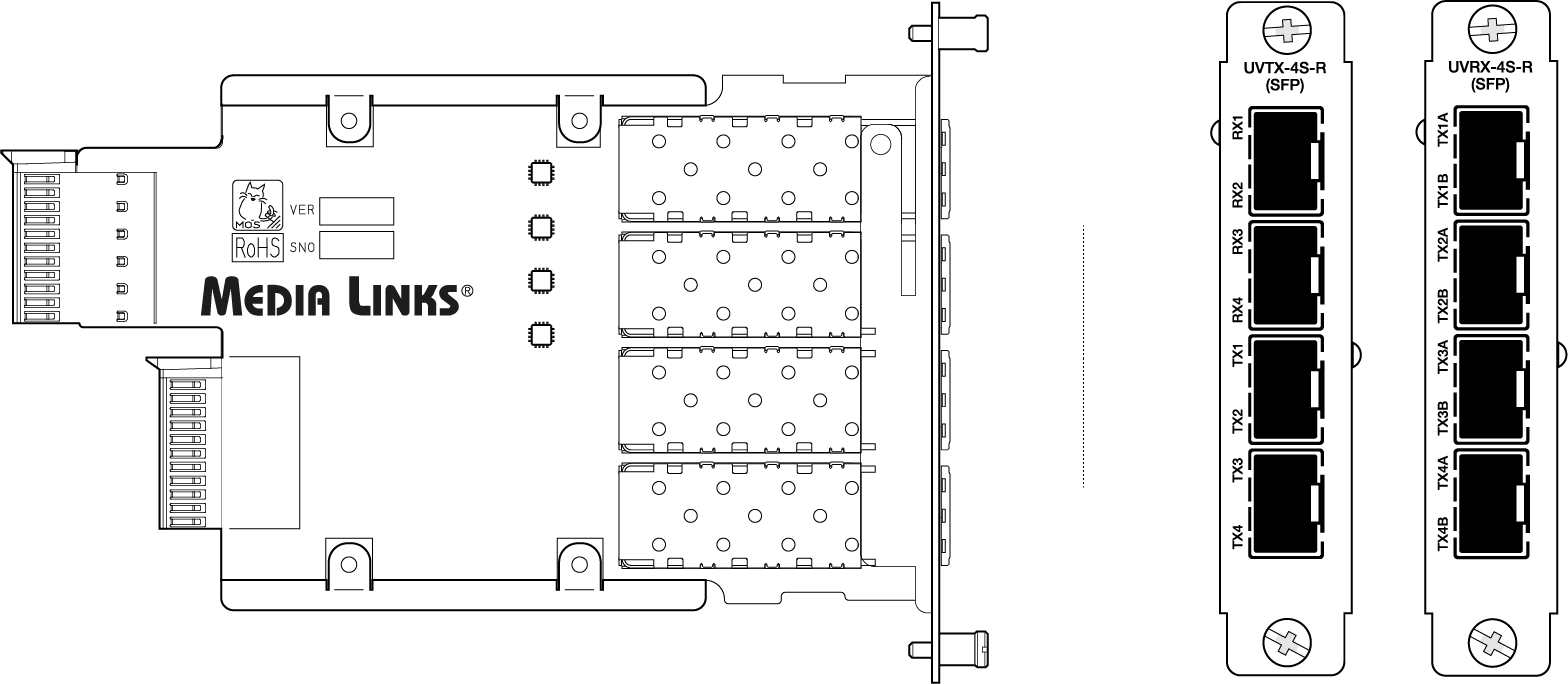 UVTX-2022 (SDI) – Optical Rear Board Connectors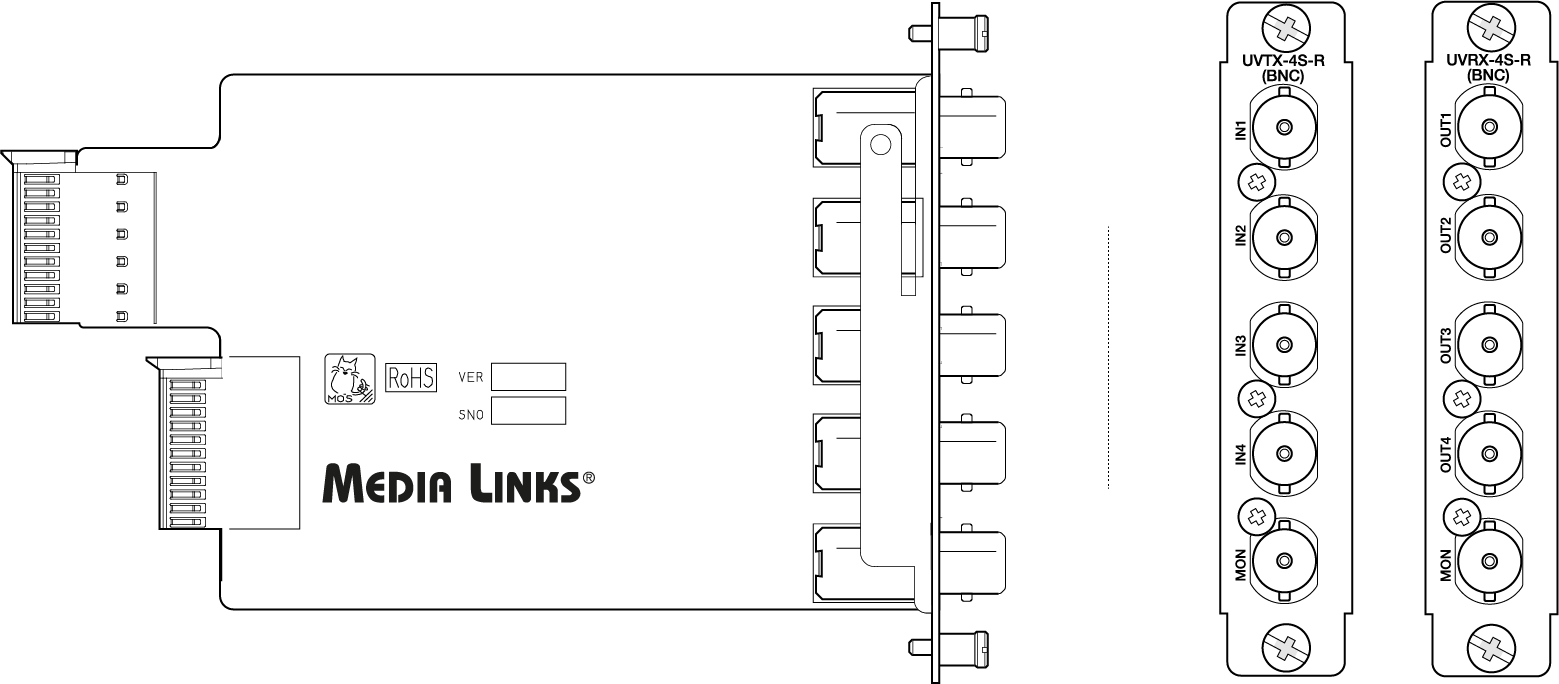 UVTX-2022 (SDI) – Electrical Rear Board Connectors
STTX Transmitter Datasheet (PDF)
STRX Receiver Datasheet (PDF)
Solutions Brochure (PDF)
Live Sports Production Application Note (PDF)
Metropolitan Distribution Network Application Note (PDF)
Centralized IP Switching Application Note (PDF)
WAN IP Network Application Note (PDF)