MD8000 – 10Gbe-1Sch LAN Line Module
A single port high capacity service card for applications where 10 Gigabit Ethernet density is required for user side data traffic

MD8000 – 10Gbe-1Sch LAN Line Module
The MD8000-10GbE-1Sch LAN Line Module is a single port high capacity service card for applications where 10 Gigabit Ethernet density is required for user side data traffic. The 10GbE Line card provides efficiency for single port ingest into the MD8000 platform for flexible distribution across multiple network links.
VLAN tagging with protection switching and VLAN pass-through with static provisioning are supported for maximum flexibility in network planning. Auto-protection switching is integrated, for data traffic to automatically switch between the primary and back-up path.
VLAN Overwrite allows the VLAN tags to be changed on ingress and egress of the 10GbE line module.
The 10GigE LAN Line Module accepts small form-factor pluggable optics to support optical transport of 300 meters, 10km, 40km and 80km and DWDM networks up to 80km.
High Speed LAN Extension
Flawless Contribution Video Transport
Reliable Content Delivery Systems
High Performance Studio Interconnects
Integrated Live, Recorded and File-Based Communications
Features: 
VLAN Overwrite for ingress and egress streams
Single Mode XFP Optics
Supports Jumbo Frames
Functions: 
External interface to user circuits
Transparent or Q in Q tunneling
Auto Protection switchover <50ms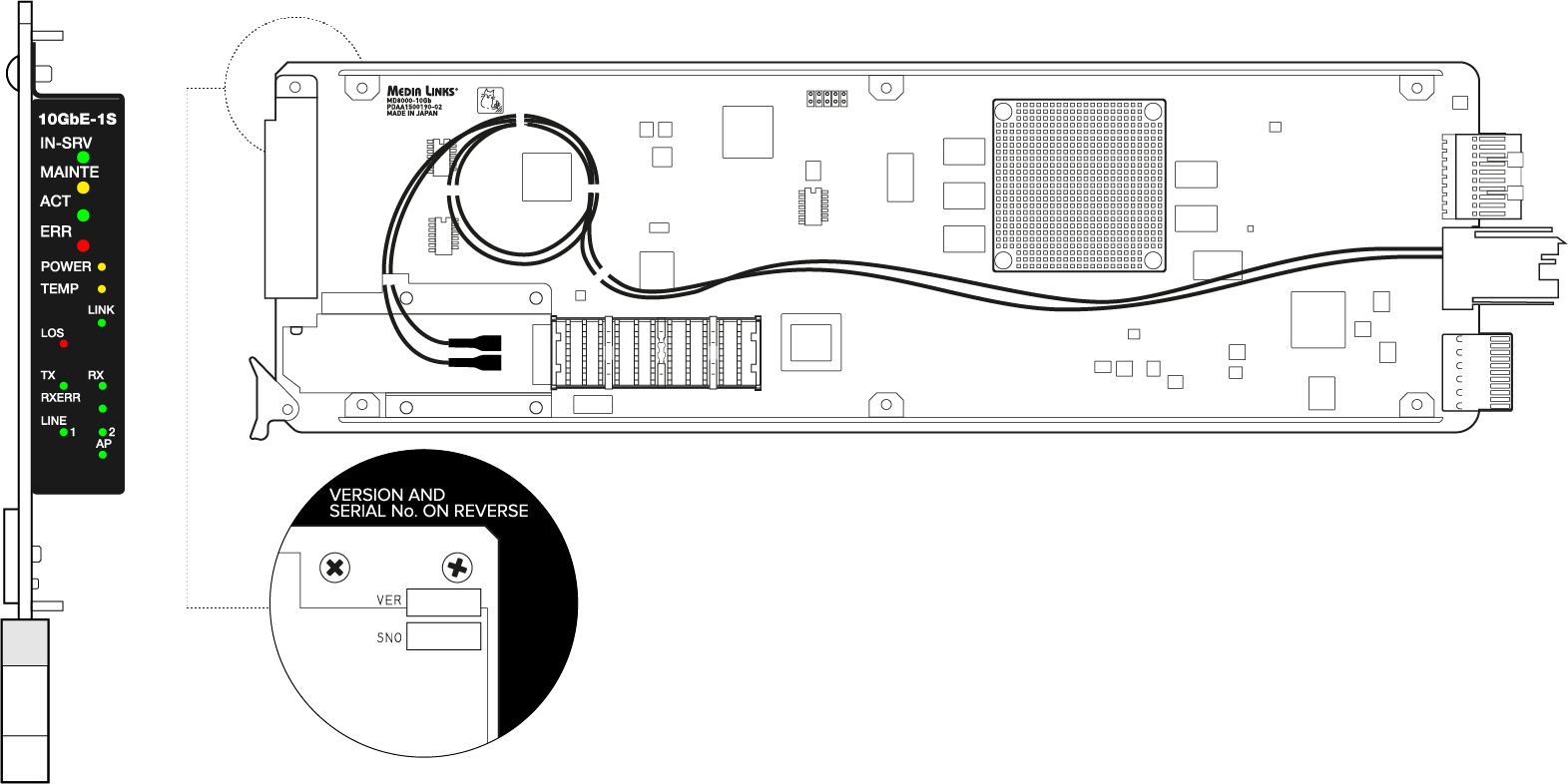 10 GigE LAN Line Module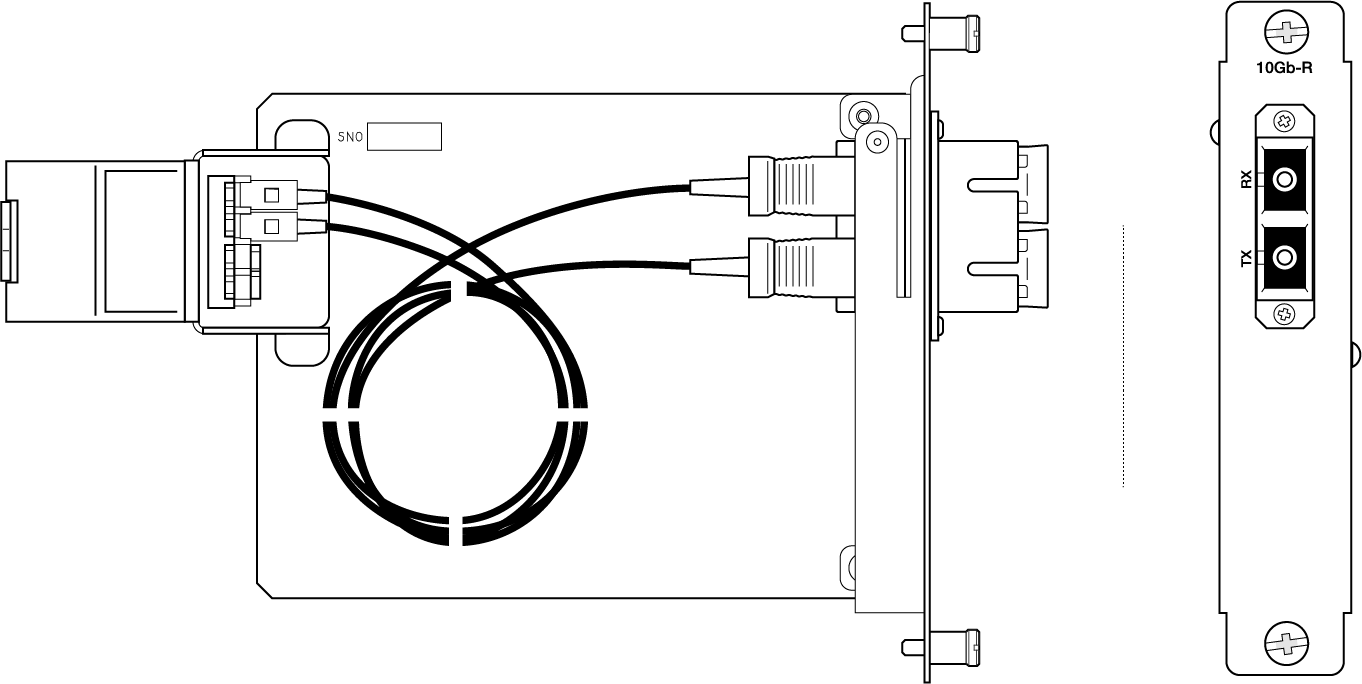 10 GigE LAN Rear Module

10G LAN Line Module Block Diagram
Datasheet (PDF)
Live Sports Production Application Note (PDF)
Metropolitan Distribution Network Application Note (PDF)
Centralized IP Switching Application Note (PDF)
WAN IP Network Application Note (PDF)