10GbE MXG Media Exchange Gateway
10G Hitless Data Transfer

10GbE MXG Media Exchange Gateway
The seamless bi-directional interconnection of broadcast video transport networks with private customer networks is a challenge for many service providers. With our new MXG10G1P line card, Media Links meets this challenge head-on by giving users a wide range of Layer 2 and 3 address translation options. These choices include both Ingress and Egress address translation by source or destination MAC address, VLAN ID and Priority, and source and destination IP address. In addition, the MXG10G1P module supports Time-to-Live, ToS/DSCP, and source/destination UDP port number conversions. A granular Stream Policing feature based on 1Mbps increments is also available.
Multiple MXG10G1P gateway cards can be installed in a single MD8000 chassis, giving users the ability to perform frame and packet header conversions on dozens of video streams. One 10Gbps user port is supported, with each port capable of handling 64 hand-off services. For Egress streams, stream replication with three outputs per service is offered.
SDI video transport over diverse VLANs, IP networks, or IP subnets
Service provider to private customer network transport integration
Video transport and pass-through over customer L3 IP networks
Transport of Media Links Ether-IP packets from other Data modules.
Features:
Supports up to 64 VLANs and 64 Hand-off services per port
Jumbo packet support
Support for all MD8000 protocols
Stream replication (three outputs per service)
ARP and IGMP v3 Support
Compatible with MD8000 networking equipment
L2/L3 translation for Ingress or Egress streams
One 10Gbps Ethernet user port and one 1Gbps Ethernet port for monitoring (Copper or Optical)
Virtual network interface support for easy connection to customer L3 networks using ARP or IGMP protocols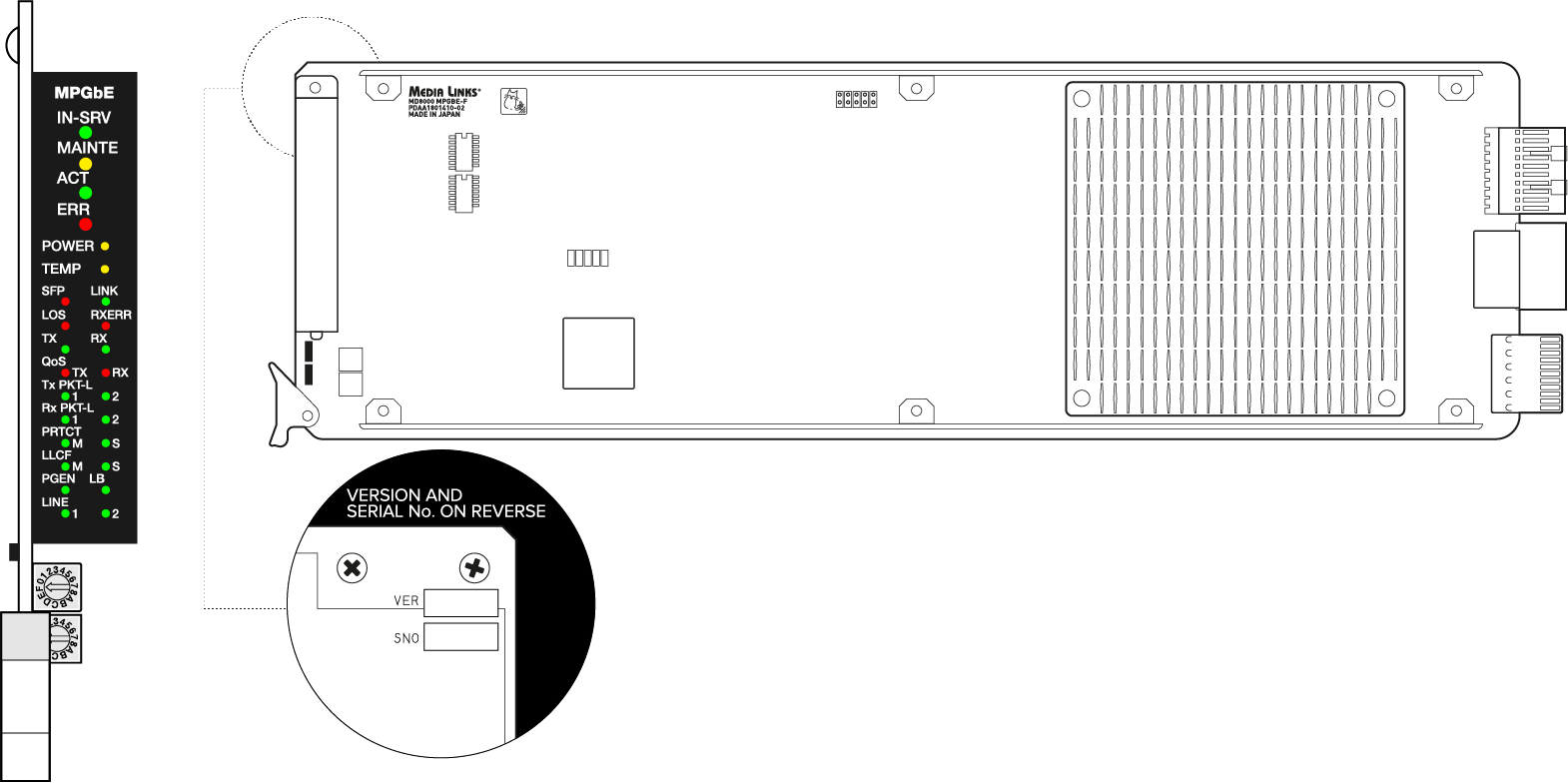 10GbE MXG Media Exchange Gateway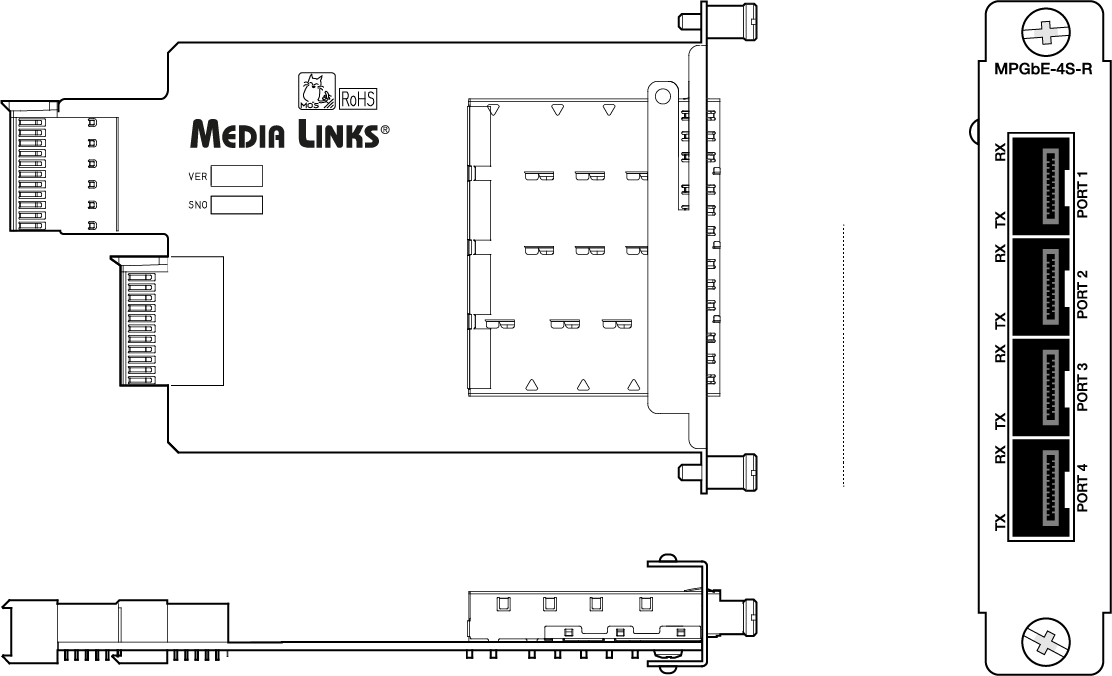 4 Port Rear Panel (4S-R)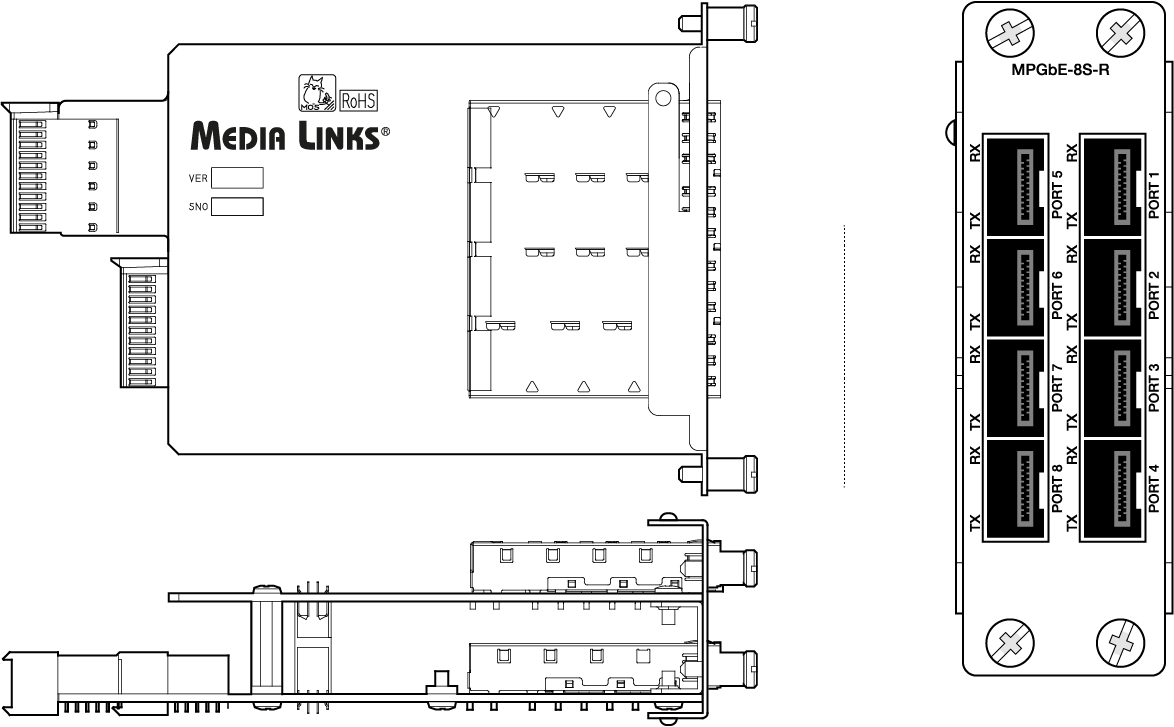 8 Port Rear Panel (8S-R)
Datasheet (PDF)
Live Sports Production Application Note (PDF)
Metropolitan Distribution Network Application Note (PDF)
Centralized IP Switching Application Note (PDF)
WAN IP Network Application Note (PDF)