UVTX/RX-2022 – 4 Port HD/SD/DVB-ASI Universal Video Modules
The UVTX/RX-2022 are "Universal" transmitter and receiver boards that accept up to four HD-SDI, HD-SDTI, SD-SDI, SDTI, DVB-ASI, 3D dual-link, and/or 3G-SDI inputs

UVTX/RX-2022 – 4 Port HD/SD/DVB-ASI Universal Video Modules
The UVTX/RX-2022 are "Universal" modules that accept up to four HD-SDI, HD-SDTI, SD-SDI, SDTI, DVB-ASI, 3D dual-link, and/or 3G-SDI inputs/outputs. Four Auto-Sensing inputs are provided with one monitor output and multiple format inputs are supported simultaneously. In addition to uncompressed HD-SDI, HD-SDTI, SDI or SDTI inputs, CBR (Constant Bit Rate) DVB-ASI signals (in either byte or burst mode) can be accepted by the UVTX-2022. Inputs may be either electrical or optical.
All Ethernet packets sent and received by the modules are transferred across the MD8000 on a non-blocking Layer 2 switch fabric where signal replication is supported over multiple 1GbE, 10GbE and/or OC-192/48/12/3 network interfaces. Each encapsulated video service (HD/SD/DVB-ASI) can have a unique destination or multiple destinations in the network.
The SMPTE 425 Dual Link specification is supported for transport of 3D content, Level A 3D-HD-SDI & Level B 3D-3G-SDI. Additionally, the UVTX/RX-2022 modules provide TR101-ETR290 performance monitoring and real time analysis of each DVB-ASI stream.
Other network transport protection mechanisms include Hitless Switching for redundant paths and Auto Protection. The modules provide resilient Forward Error Correction (FEC) and Lossless/Hitless path protection switching for extremely robust signal transport. Multiple format outputs supported simultaneously. A video generator (useful in circuit turn-up, testing, and troubleshooting) and an ID generator are built into the cards.
Carrier Class Media Networks
Flawless Contribution Video-Transport
Reliable Content Delivery Systems
High Performance Studio Interconnects
Integrated Live, Recorded and File-Based Communications
Features: 
Outputs 1-4 input signals
3G-SDI/1080P
3D Dual-Link Supported
Auto-Sensing on Video Inputs
ETR290 Performance Monitoring
Multi-format Signal Generator with ID
Optical or Electrical Video Interfaces
SMPTE 2022 1/2 & 5/6
Interoperable with other SMPTE 2022 compatible products
Hitless Switching
Functions: 
External interface to HD/SD/DVB-ASI user circuit
Internal electrical interface to MD8000 SW-CNT modules
4 Port HD/SD/DVB-ASI Universal Video TX Module
4 Port HD/SD/DVB-ASI Universal Video RX Module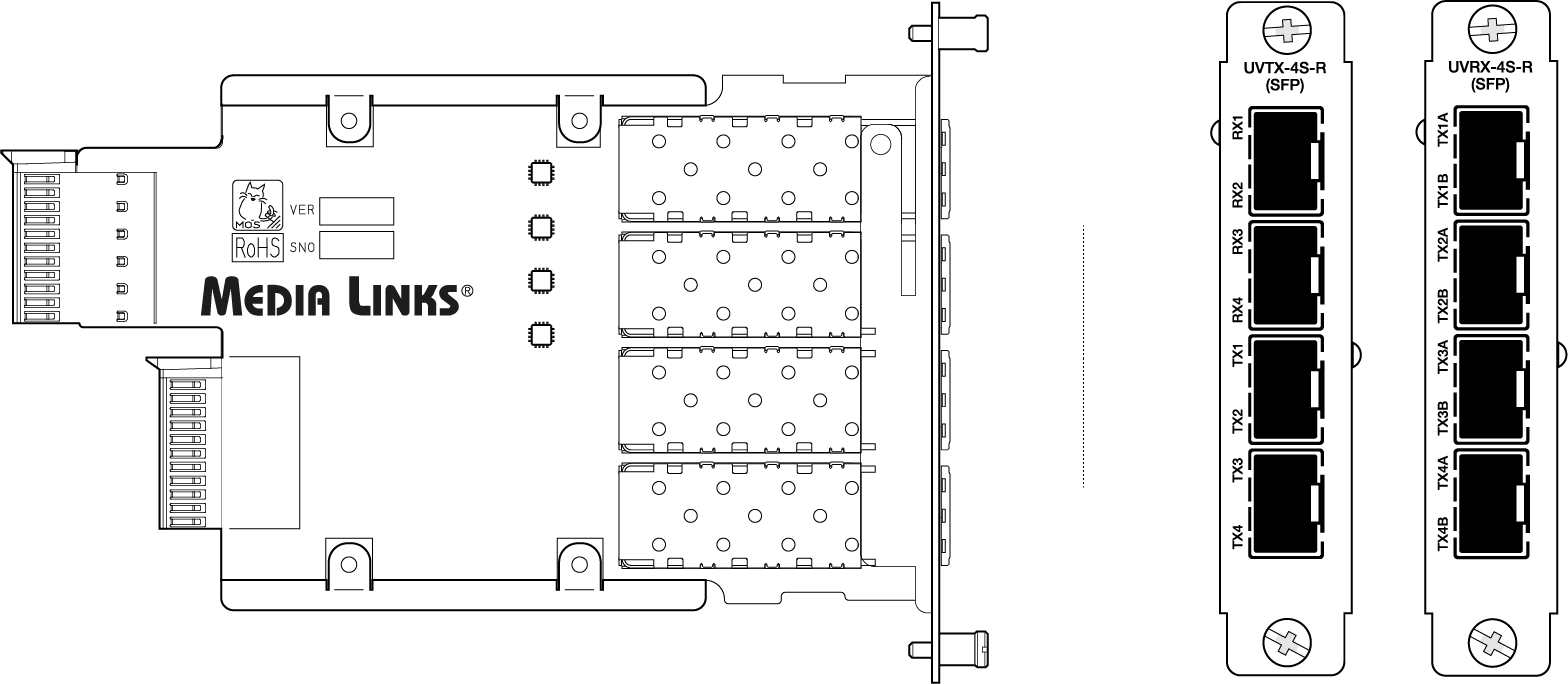 UVTX-2022 (SDI) – Optical Rear Board Connectors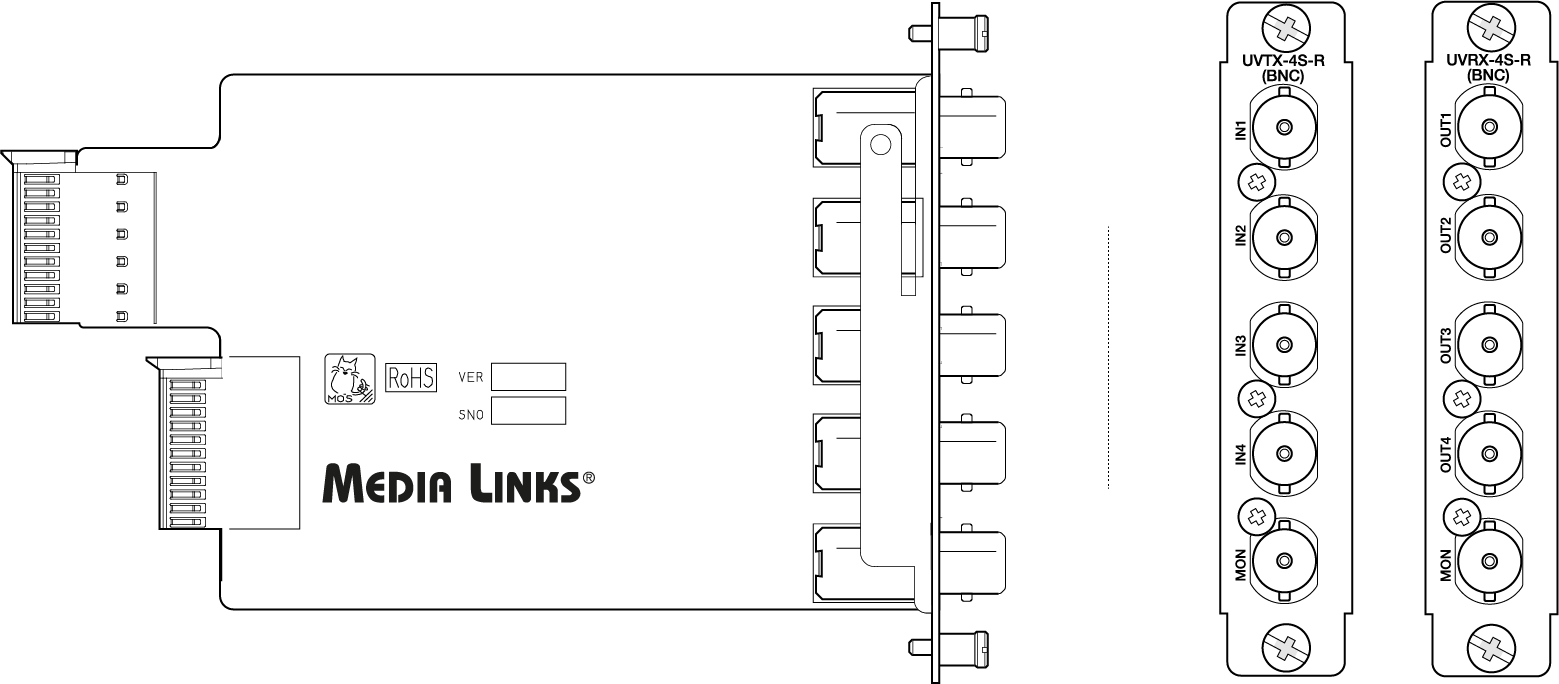 UVTX-2022 (SDI) – Electrical Rear Board Connectors
UVTX Transmitter Datasheet (PDF)
UVRX Receiver Datasheet (PDF)
Solutions Brochure (PDF)
Live Sports Production Application Note (PDF)
Metropolitan Distribution Network Application Note (PDF)
Centralized IP Switching Application Note (PDF)
WAN IP Network Application Note (PDF)