Part of the Media Links 100G Ecosystem, the MDX32C Core Switch supports 32 ports of up to 100GbE connectivity each, for a total switching capacity of 6.4 Tbits/sec.

The MDX32C 100G Core Switch
Designed to combine compressed and uncompressed video / audio streams as well as TCP traffic over IP, the MDX series is ideal for end-to-end contribution to distribution networks with guaranteed bandwidth and low latency. All Media Links' MDX switches offer 100% Quality of Service (QoS) and our non-blocking switch architecture for feature-rich solutions across multicast applications.
32x QSFP28 ports, each supporting 10G/25G/40G or 100G
Switching capacity of up to 6.4 Tbps
Forwarding rate of 4.7 Bpps
L2 and L3 wire speed forwarding
MAC Addresses: 8K (min)/136K (max)
Hot-swappable, load-sharing redundant PSUs (AC/DC)
5 + 1 redundant, hot-swappable, configurable fan modules
NEBS certified
Energy efficient: 310W typical/550W max power consumption w/o optics
1RU, 43.8(W) x 51.5(D) x 4.4(H) cm (17.26 x 20.28 x 1.71 inch)
10.87 kg (23.96 lb), with two installed PSUs
1x RJ45 serial console
1x RJ45 1000BASE-T management port
1x USB Type-A storage port
All ports on front, PSU, fans accessible from rear
*Features and specification subject to change. Contact your Sales team for details

Front and rear ports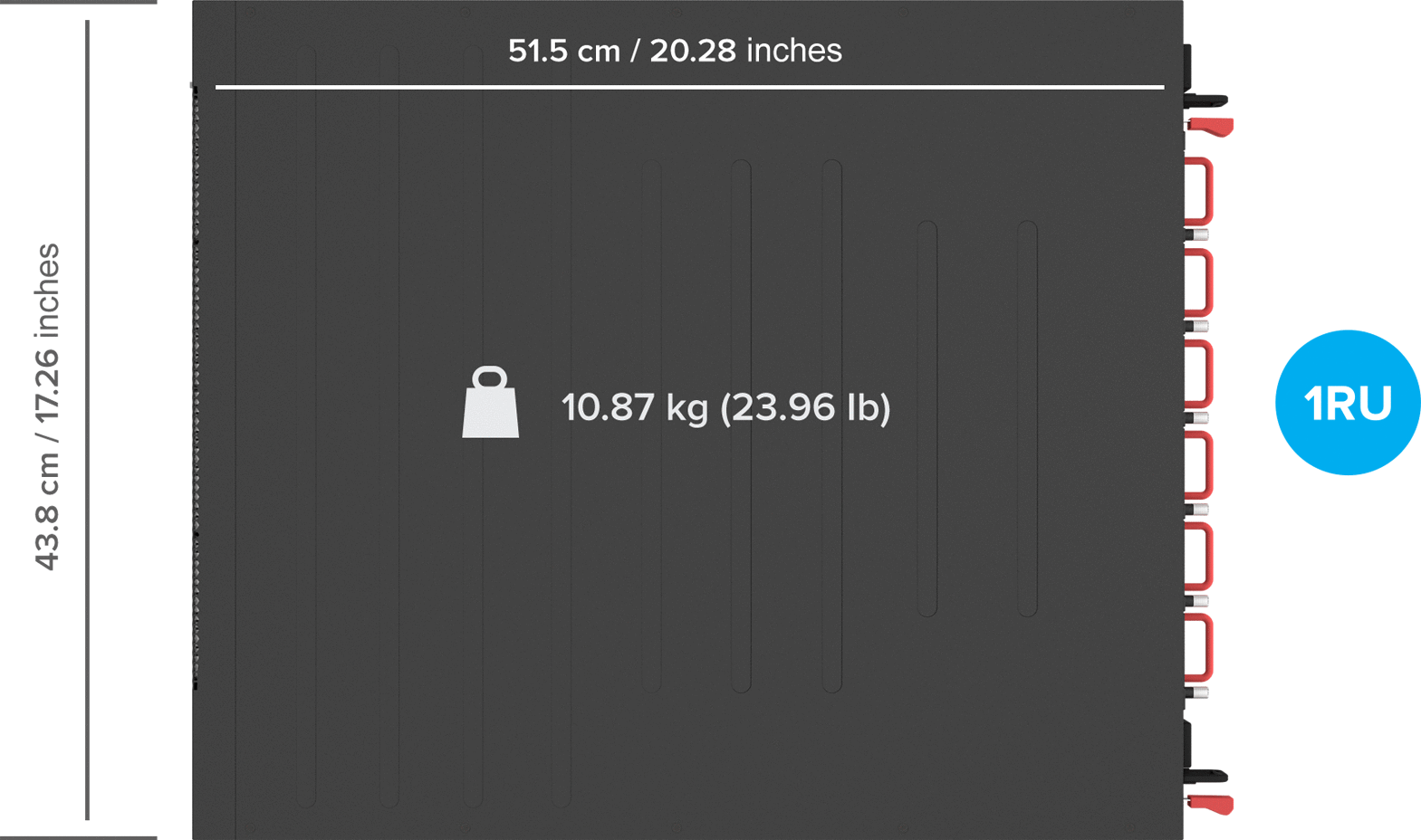 Physical dimensions/weight
Built for core, carrier, superhub, and studio applications, the Media Links MDX32C is a high performance IP Media Switch designed to work in concert with Media Links' MDX family of edge and aggregation switches. The MDX32C delivers 32 QSFP28 high speed 100GbE Ethernet ports and provides line rate Layer 2 and Layer 3 switching with a total switching capacity of 6.4 Tbps. The switch supports up to 4K VLAN IDs and up to 136K MAC addresses and uses a Packet Buffer size of 16MB in a shared buffer pool. OpenFlow 1.3 switching support is standard.
The MDX32C is optimized to handle both compressed and uncompressed video/audio streams as well as bidirectional TCP-over-IP data traffic and is designed with a non-blocking architecture that assures no packet loss at full bandwidth rates in various configurations. It supports unicast and multicast traffic with 9KB Jumbo frames and features an advanced set of Quality of Service (QoS) features including per port priority queuing, traffic scheduling, and traffic classification.
The unit features a compact 1RU form factor and includes NEBS certification. Power for the switch is supplied by two redundant, load-sharing, hot swappable AC or -48VDC power supplies and cooling is provided by 5 + 1 hot-swappable redundant fans. Several device management options are available, including SNMP, web management, and CLI.
Carrier Class Media Delivery Networks
High Performance Studio Interconnects
Flawless Contribution Video Transport
Contribution Video over Terrestrial and Satellite Networks
MDX32C switch Datasheet (PDF)
Solution Brochure (PDF)
North American Telecom Case Study
Live Sports Production Application Note (PDF)
Metropolitan Distribution Network Application Note (PDF)
Centralized IP Switching Application Note (PDF)
WAN IP Network Application Note (PDF)