1GbE-4H Hitless Line Module for Data
The 1GbE-4H Hitless line module delivers path diversity and true hitless switching with zero second switchover time for demanding data applications that cannot tolerate lost or erred packets.

1GbE-4H Hitless Line Module for Data
As a line card in a MD8000 chassis, the 1GbE-4H Hitless data module offers four 1Gbps Ethernet ports for hitless service. The card provides hitless switching for bi-directional customer data traffic between endpoints while providing path diversity between those same endpoints.
Each source 1GbE Hitless line port encapsulates customer data into a single RTP stream at the transmitter side. The receiving 1GbE line card then checks and lines up sequence numbers and timestamps in the RTP header and passes the best packet to the egress interface.  This allows the network to handle routine errors that may occur such as out-of-order packets, duplicate packets, and lost packets. When erred packets are detected in any one transmission path, packets from the other transmission path will be used automatically with zero second switchover. Error checking and hitless switchover is handled transparently by the card's internal logic.
Local access point-to-point data transfers
Lossless push-pull bi-directional file transfers
Protected IP video transport
Remote/At-Home Production
High speed / high reliability file transfers
AES 10 (MADI) environments
Features: 
1446 byte ingress System Frame size
Optical or electrical SFP with full SFP statistics
Committed data rate up to 93.8% of Tx RTP Stream rate
128 Kbyte per port FIFO buffer
Extensive front panel & diagnostic information
Supports four ports of multichannel MADI audio
Supports four 1GbE Ethernet ports
Compatible with MD8000 Media over IP equipment
True Hitless data protection using Media Links' advanced Hitless logic
Bi-directional Ethernet traffic
High throughput and low latency for real-time applications such as remote production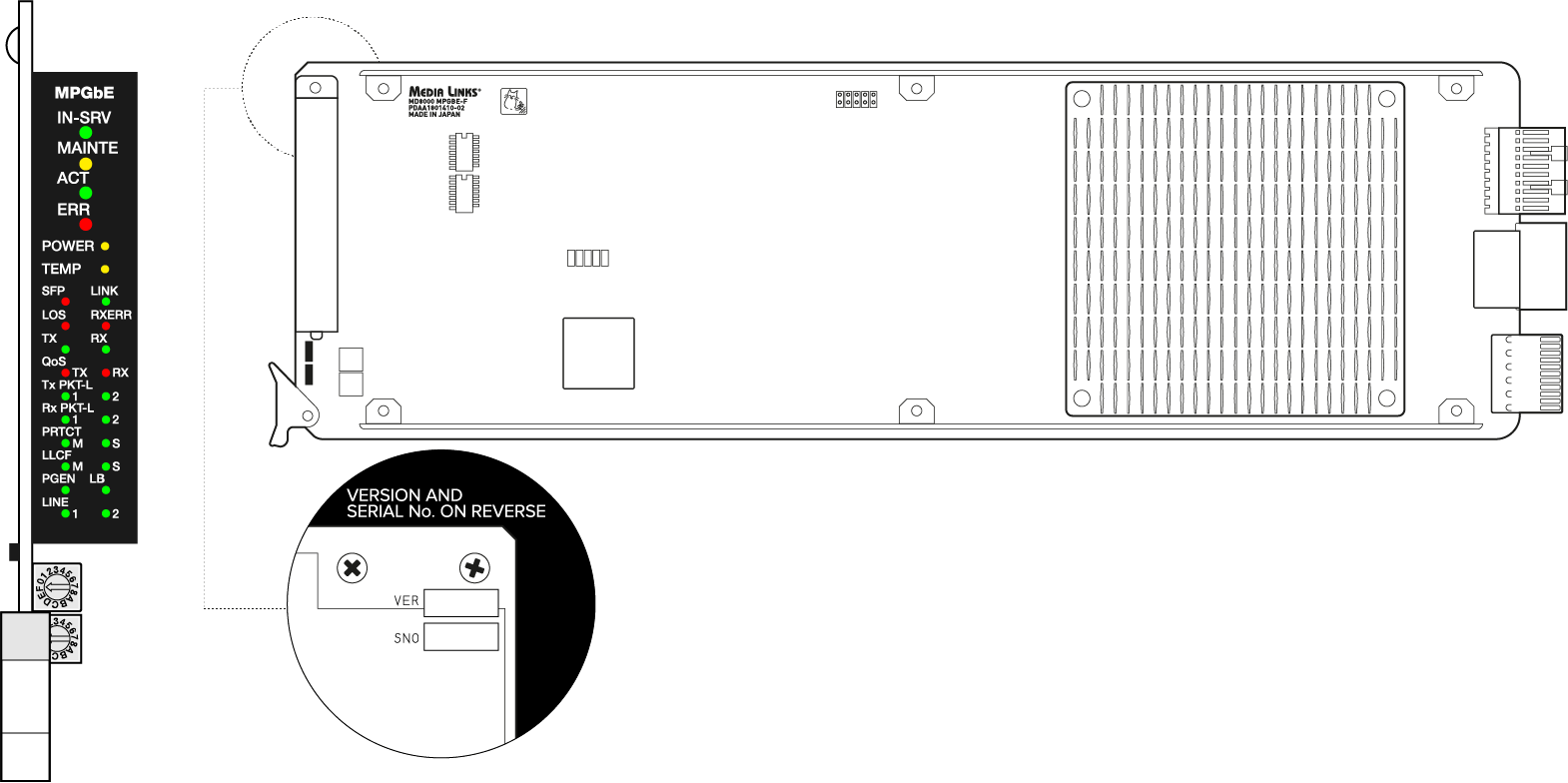 1GbE-4H Hitless Ethernet Line Module with front and rear panels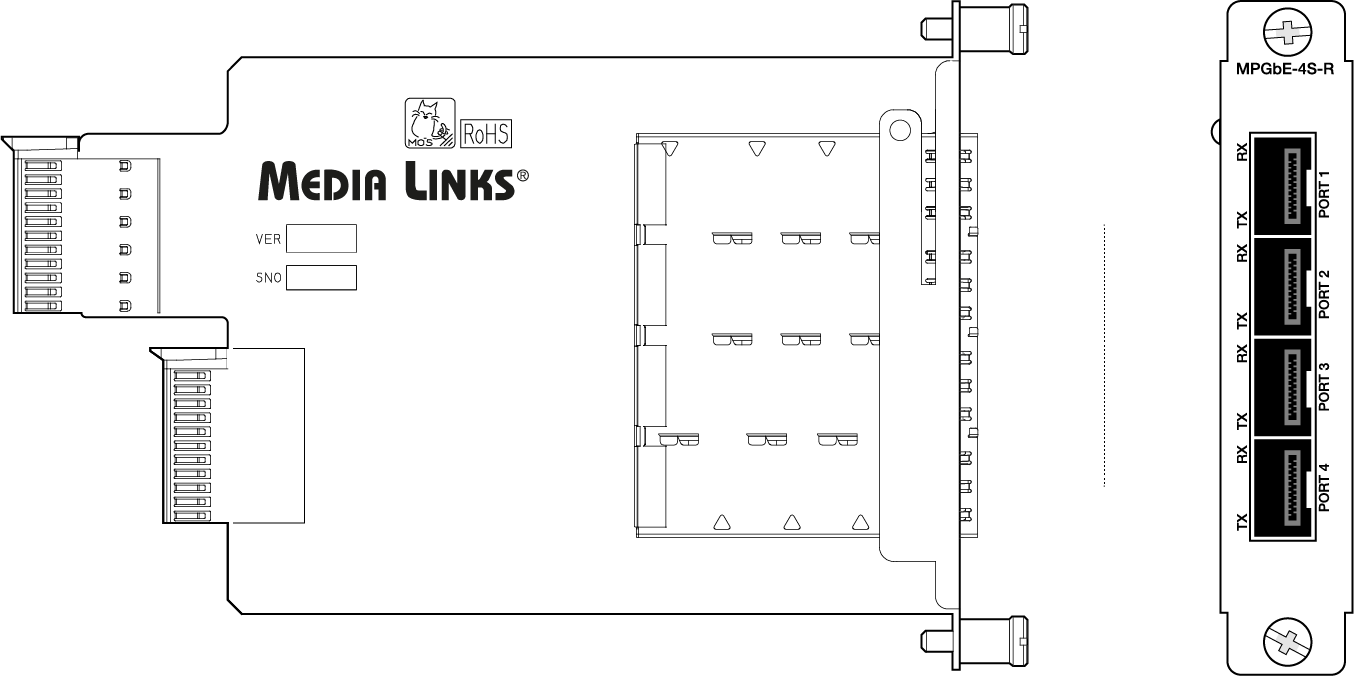 1GbE-4H Hitless Ethernet Line Module with front and rear panels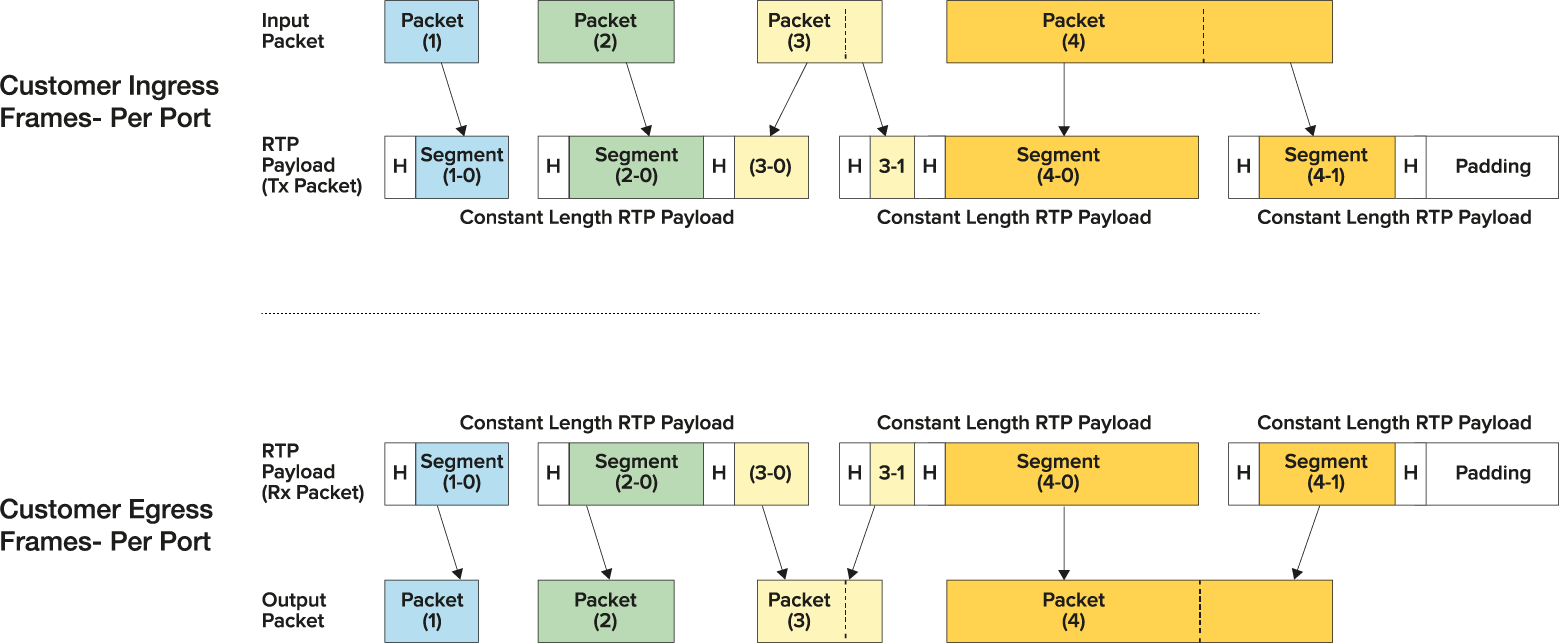 Customer Ingress / Egress Frames- Per Port
Datasheet (PDF)
Live Sports Production Application Note (PDF)
Metropolitan Distribution Network Application Note (PDF)
Centralized IP Switching Application Note (PDF)
WAN IP Network Application Note (PDF)