9 February 2016, Stansted UK: Media Links EMEA has announced the expansion of its UK based team with the addition of Alex Cozens as technical support manager.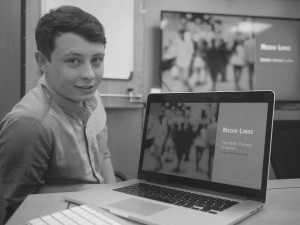 Cozens, who has previously worked for Media Links Australia, will now act as Media Links' in-house technician with particular responsibility for supporting partners and customers across the EMEA region.
"As a global organisation, Media Links is seeing increased interest in IP based delivery including Broadcast in Studio and remote production over IP in Europe, Middle East and Africa and therefore we set up our Media Links EMEA operation last year," confirms John Smith, head of Media Links EMEA. "We are now focused on growing our resource base and developing our partner programme and so are delighted to welcome Alex. With his experience and background in the industry he will be an asset to our team."
Previously at Media Links Australia Cozens was responsible for remote support, customer fault investigation and resolution and remote systems access and diagnostics as well as network and logistical support. Cozens has also held technical roles at Ask4 Broadband and more recently BT IT Services.