4K UHD over IP media transport with JPEG-XS compression offers high quality, low latency results
Shanghai Media Tech Co., Ltd (SMT), broadcast service and technology provider, and Media Links, Media over IP transport technology provider recently teamed up to evaluate a 4K UHD remote production application. To conduct the test, Media Links' MDP3020 IP Media Gateways configured for 4K UHD video with JPEG-XS compression, and one of SMT's largest OB production vehicles, which was previously deployed at the Summer Tokyo Olympics, were used.
SMT provides technical services for many major international events, including the Tokyo, Beijing, and PyeongChang Olympics, among many others.  Media Links' MDP3020 IP Media Gateways provide connectivity for multi-format video/audio signal transport as well as simultaneous data and control signal transfers between event venues and central operating and production centers. The MDP3020 also supports "hitless" or seamless protection switching of video, audio, and data services across two different network paths, allowing perfect signal reconstruction at the receiver should an intermittent disturbance or more permanent outage occur on any one network trunk path.
During the verification process, transmission delay and image quality of the transported content through the MDP3020 Media Gateways were closely evaluated using compression rates of 250Mbps, 500Mbps, 800Mbps and 2Gbps.
"In China, the impact of the Covid-19 pandemic is subsiding, and regular working conditions are returning," comments SMT's Technical Deputy Director. "In preparation for many anticipated sporting events and other remote production applications, we verified Media Links' MDP3020 4K UHD (with JPEG-XS) IP Media Gateway. We paid particularly close attention to the low latency and high-quality transmission, which resulted in excellent verification measurements. We were impressed with the 3ms low latency along with the JPEG-XS compressed image quality that was almost equivalent to the original uncompressed image. We were also able to verify that encoded content can be produced, saved, and reprocessed, with no impact on post-transmission production work. Based on these results, the MDP3020 IP Media Gateway is an important candidate for consideration in upcoming projects."
"With our extensive experience in high quality remote production applications, we are delighted that SMT turned to us to participate in this 4K UHD and JPEG-XS verification test," added Toshiyuki Naka, Media Links Senior Vice President of Asia Sales." We appreciate SMT's discerning technical evaluation and look forward to furthering our partnership with them as they ramp up their technology and support services for more productions throughout the region."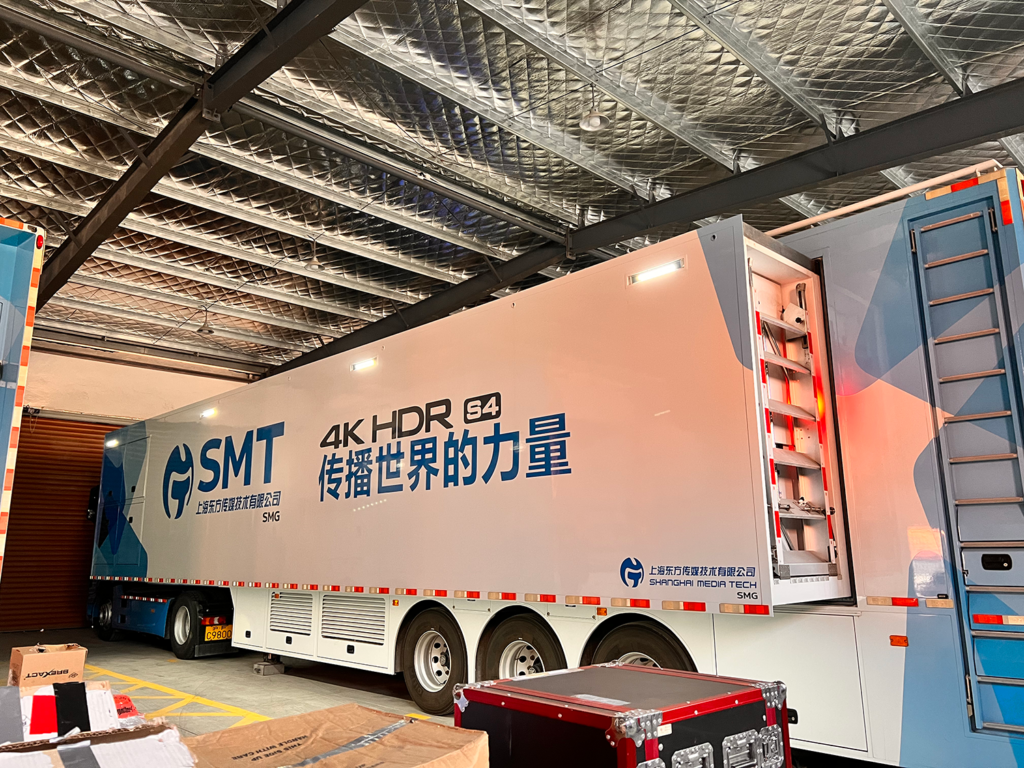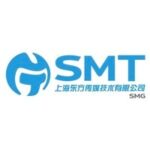 About SMT
Shanghai Media Tech Co., Ltd. (SMT), a wholly owned subsidiary of Shanghai Media Group (SMG), is one of the most influential broadcasting technology organizations in China. SMT's main business covers four major areas including transmission, production, technology, and integrated services. The company provides a full range of technical support and services for SMG's program centers and subsidiaries and cooperates with global media giants including BBC, NHK, ABC, KBS, and Star Media. SMT also works with the EBU, French satellite service company, Globecast, UK broadcast integrator, Gearhouse Broadcast, Hong Kong PCCW, China Telecom, China Aerospace, China Satellite Corporation, and other leading industry organizations. More information at: https://mediatechsh.smg.cn/index_en.html?lang=en

About Media Links
Well recognized and trusted for its reliable media transport solutions that deliver high-value content over IP networks, Technology and Engineering Emmy® Award winner Media Links helps deliver exceptional live sporting and entertainment experiences to audiences across the globe. Major recurring events include the Winter & Summer Olympics, World Cup Soccer, American Football, Baseball and Basketball games, political conventions, entertainment showcases, and much more.
Media Links IP technology is optimized for broadcasters, service providers, rights holders, and content owners providing low latency, bandwidth efficient, fail-safe operation with both unsurpassed video quality as well as high speed "hitless" data transmission capability. The Media Links IP portfolio includes media gateways, modular transport platforms, aggregation/core switches, and management control software, supporting formats up to 4K UHD resolutions and network bandwidths to 100G. Solutions are specifically designed to interoperate with industry standards, provide a bridge from legacy interfaces to IP, and flexibly accommodate workflows for current and evolving applications like remote, distributed as well as cloud production. Professional services are also available for network design, installation, and maintenance.
Now celebrating its 30th year, Media Links is headquartered in Kawasaki, Japan with offices in the USA and Australia. Its stock is listed and traded on the STANDARD Market of the Tokyo Stock Exchange under Security Code Number 6659. Visit us at www.medialinks.com and follow us on LinkedIn, Instagram, and Twitter.  Email: mailto:info@medialinks.com for more information.