Proven in the field. Standards-Based Technology.
Technology and Engineering Emmy® Award Winning Solutions.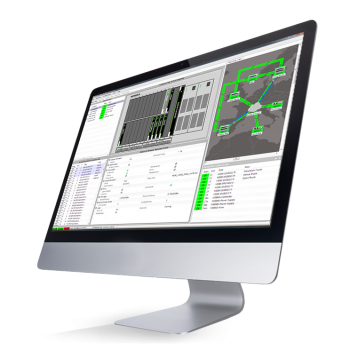 Element Management
Software
Carrier Class Media Networks
In-Studio Production
Contribution Video Transport
Studio Interconnects
Service Scheduling
End-to-End Monitoring
SDN & MDN Orchestration
Open & Published API
Platform Independent GUI
Layered/Planar OSGi Architecture
Various Editions ranging from On-Premise to Cloud-Ready
Universal Media Management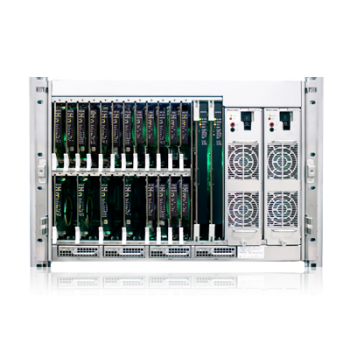 Media over IP
Transport Solutions
Live Sports
Remote Production
Metropolitan Distribution Networks
Long Distance IP Network
Contribution Video
WAN IP Networks
 Fully IP-based video, media, and data transport
Hitless and bi-directional media transport
Supports many types of compression
Scalable and modular
Integration with IP/Ethernet switching and optical transport systems
Robust redundancy
IP Video
Routers/Switches
Medium / Large-Scale Media Networks
Live Sports
Signal Distribution
Contribution Video
Studio Interconnects
Aggregation for Network Traffic Monitoring
Route a mix of IP video signals and standard files formats over an IP network
Combines compressed & uncompressed streams over IP
High-density, low-latency, scalable switching platform
Layer 2/3 switch for bandwidth control according to usage
Hardware designed for high availability and rapid provisioning
Media Links' solutions move media & content over IP networks efficiently,
in broadcast, telecom, and professional audio visual environments.
Media Links is driving change in the content & media space. We have helped set new standards towards developing advanced technology and concepts and are leaders in IP-based and fiber solutions for contribution video. From high profile live events to building large scale networks, Media Links products have proven themselves throughout the World. As the marketplace adopts our approach and technology, we will continue to evolve, deliver new products that improve the media experience, bring more value to our customers and set a leadership standard in the content industry.
WHAT MAKES MEDIA LINKS DIFFERENT?
Innovative company and early leader in a rapidly expanding and critical technology space
Decades of experience in a continuously transitioning and forward-moving content environment
Active involvement in industry standard setting
Customer-first approach to help you efficiently operate, scale, and grow
Superior engineering, project management, service, pre-, during and post-sales support
Reliable solutions for mission-critical applications and services
Ensures efficient utilization of existing network resources
Multi-service transport offerings to support traditional Broadcast architectures, as well as IP -based leased network infrastructures