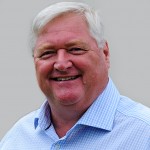 Stansted UK – July 8, 2015 – Media Global Links Co., Ltd. (MGL), has announced it is launching its EMEA operation – trading as Media Links EMEA at IBC 2015. John Smith has been appointed as head of Media Links EMEA for the company that develops broadcast network infrastructure technologies to transport content over IP contribution and primary distribution networks.
"Media Links is driving change in the real-time video contribution space and has set new standards in developing advanced video technology and is a leader in Ethernet and SONET based solutions for contribution video," confirms John Smith. "Over the years our global clients have relied on our video over IP and switching solutions to deliver pixel perfect video throughout the duration of some of the most widely viewed events in the world. Now our accumulated expertise in broadcast and telecommunications will be available to EMEA customers from our UK base through design and OEM services, to create innovative technological solutions to enable the video experience of a connected world.
"We will be pleased to demonstrate some of our leading real-time video transfer solutions at IBC this year in Hall 1, booth C31," continues Smith. "In addition, we will be rolling out a partner programme in the region to build links with key telecommunications and broadcast organisations to support customers in EMEA and will be looking forward to meeting with potential partners at IBC. IBC will host our launch event for "in Studio" broadcast applications."
John Smith is a technology sales, marketing, business development, industry professional. As well as consultancy, Smith has held senior roles over more than 25 years working with technology companies including, Sony, Logica, Saudi Telecoms, OKI Systems, Feltech and IVC Media.
Media Enquiries:
Mel Betts at: +44 01544 318546 or email: melanie.betts@grapevinepr.com