Kawasaki, Japan – September 15, 2023:
Media Links, manufacturer and pioneer in Media over IP transport technology, celebrating its 30th anniversary this year, announces a new distribution partner, Video Progetti in Italy.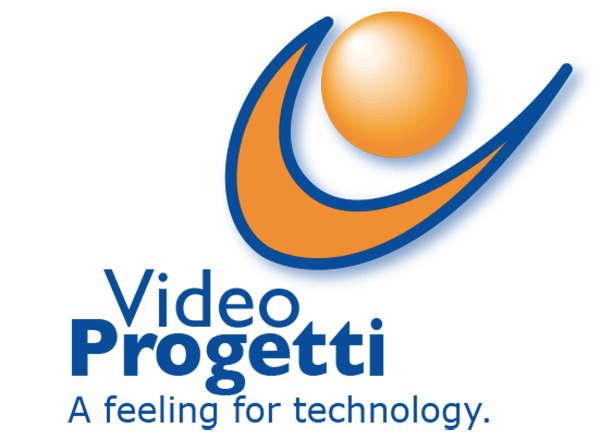 Video Progetti will provide Media Links' Media over IP transport technology throughout the Italian market, allowing the company to expand its sales focus throughout this region to service and provide the right-fit technology for broadcast, cable, telecommunications, and IP providers.
Video Progetti will represent the entire Media Links portfolio, which includes scalable network core and edge media over IP solutions, IP switches, and media network management software – all designed for contribution-quality media transport over IP networks.
"We look forward to working with Video Progetti as we expand our presence in Europe. They are known for their strong development, planning, and complex system installation experience. From ideas to implementation, our new partner will help us optimize our visibility in Italy and provide our client base with the sales, integration, and support services they require," comments Cesare Camparada, Head of Market Development – EMEA for Media Links.
Video Progetti brings more than 20 years of experience in the field of supplying and integrating solutions for media clients from broadcasters to service providers of all sizes.
"Known for its well-established brand of providing reliable and robust content delivery and media over IP transport technology, Media Links is a name our customers recognize and respect. Distributing and supporting Media Links' products will strengthen our product portfolio, providing our customers with the technology that meets their transitioning IP requirements," comments Francesco Struzzi, Sales Director at Video Progetti.
Media Links will be exhibiting at the upcoming IBC 2023 on stand 1.A59.
About Video Progetti
Video Progetti S.r.l. is a leading Italian company that has been working for over 30 years in the distribution and integration of professional equipment for television, cinema, and telecommunications. Having offices both in Rome and Milan, Video Poretti is constantly in touch with the key players in these fields and participates in the development of the broadcast industry by offering our clients the most up-to-date production technology. Video Progetti is an integral part of a global distribution network for some of the most respected brands and this, together with its technological know-how, deals with every kind of broadcasting project from the planning stage to completion.
Our success stems from a detailed evaluation of customers' needs and from the ability to integrate and adapt our products to create innovative and highly efficient systems. Furthermore, we pride ourselves on excellent client support and post-sales technical assistance. Video Progetti has proved itself to be a valid and reliable partner, even for the most ambitious projects, in which we supply technological skill and financial capability together with imagination and creativity.
More information at https://www.videoprogetti.it/ and LinkedIn.
About Media Links
Well recognized and trusted for its reliable media transport solutions that deliver high value content over IP networks, Technology and Engineering Emmy® Award winner Media Links helps deliver exceptional live sporting and entertainment experiences to audiences across the globe. Major recurring events include the Winter & Summer Olympics, World Cup Soccer, American Football, Baseball and Basketball games, political conventions, entertainment showcases and much more.
Media Links IP technology is optimized for broadcasters, service providers, rights holders and content owners, providing low latency, bandwidth efficient, fail-safe operation with both unsurpassed video quality as well as high speed "hitless" data transmission capability. The Media Links IP portfolio includes media gateways, modular transport platforms, aggregation/core switches, and management control software, supporting formats up to 4K UHD resolutions and network bandwidths to 100G. Solutions are specifically designed to interoperate with industry standards, provide a bridge from legacy interfaces to IP, and flexibly accommodate workflows for current and evolving applications like remote, distributed as well as cloud production. Professional services are also available for network design, installation and maintenance.
Now celebrating its 30th year, Media Links is headquartered in Kawasaki, Japan with offices in the USA and Australia. Its stock is listed and traded on the JASDAQ Market of the Tokyo Stock Exchange under Security Code Number 6659. Visit us at www.medialinks.com and follow us on LinkedIn, Instagram and X / Twitter. Email: info@medialinks.com for more information.
Press Contacts for Media Links
Japan (Corporate)
Corporate IR/PR
+81 044-589-3570
ir@medialinks.co.jp
technical_sales@medialinks.co.jp
Global
Kimberley Hebdon
Delamere Marketing
Mobile: +1 310-469-8190
kim@delameremarketing.com